Quercus is an architect led design and build company that works in rural Scotland and is based in Heriot, Scottish Borders. We have an ecological and sustainable approach which leads to buildings that are healthy to live in, cheap to run and respect the available resources of the planet. We can accommodate the wishes of clients who want to get involved in building their project and we assemble a team with the necessary skills for each project. Sometimes we find that people come to us because the unusual nature of the construction they want to do might be a challenge for mainstream builders.
Contract there are many ways to engage with Quercus but one we have found successful is a cost plus contract. In this cost control is achieved by keeping an open book of materials purchased and time spent. Before the start a budget is set out and a programme drawn up. As the project runs actual cost are recorded. Interim payments, normally monthly, keep a manageable cash flow and a check is made against the budget. Change is possible during the construction and extra expenditure can be decided upon.
Energy as Certifiers of Energy Design we are able to understand how to specify to get the best performance and we support the aims of passive house as one way to make zero carbon buildings.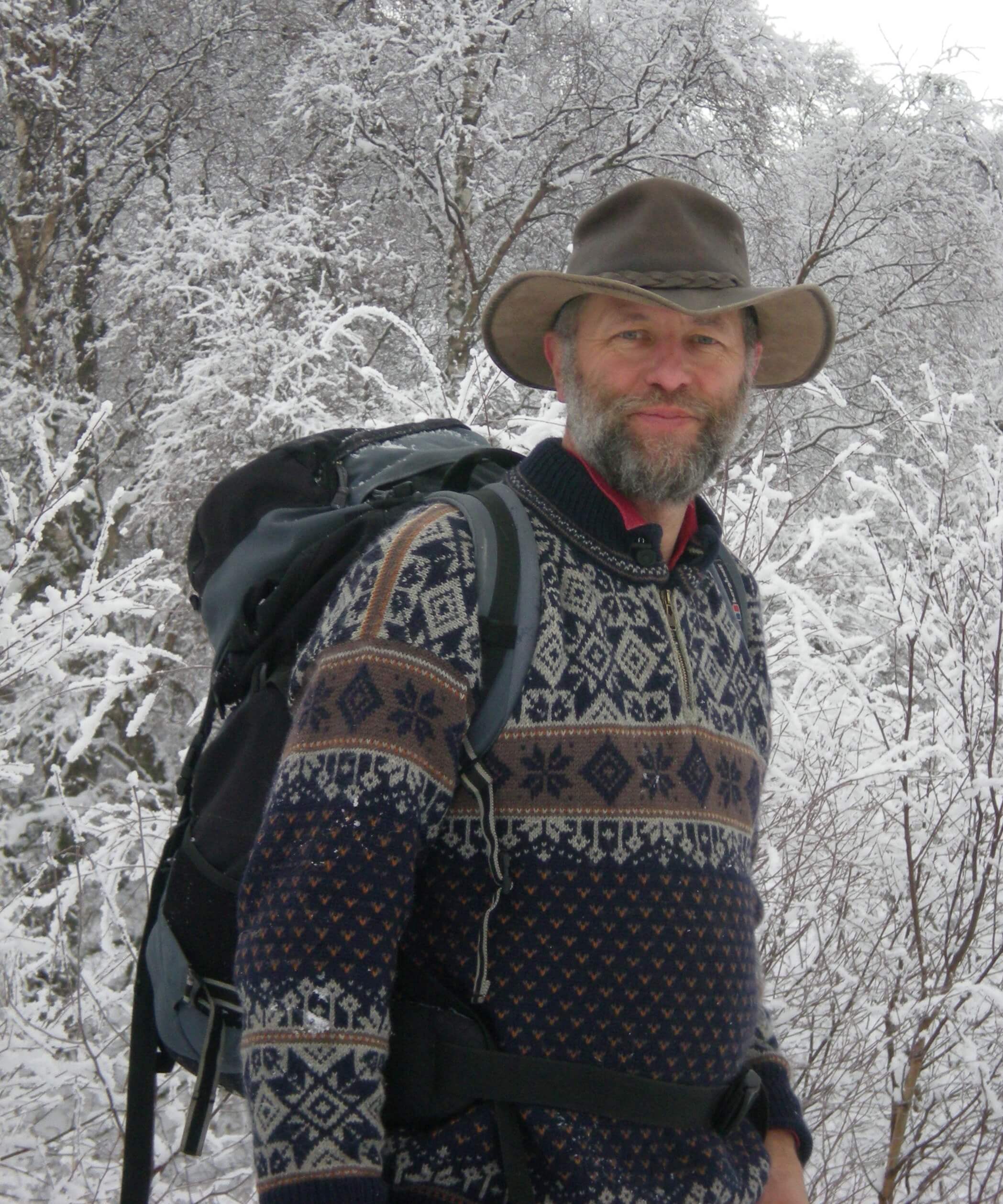 Peter Caunt (MA Dip. Arch) is principal of the company. He trained at Edinburgh University and after a varied career in Scotland and abroad he set up Quercus in 2002. From past experience he brings an understanding of conservation and the use of traditional materials, a knowledge of agriculture and its buildings and a search for low energy solutions for modern living.
Peter was the Architect for the Scottish Agricultural College (SAC) for over a decade. During this time he was part of a team based at the Bush near Edinburgh and developed a portfolio of up to date farm building designs. He learnt a good deal from colleagues about engineering, mechanisation, crop storage and animal husbandry much of it relevant to farm buildings Peter graduated from Edinburgh University in 1980 and worked in the fields of conservation, housing and commerce in Scotland, England, USA, Australia and Tanzania before he went to SAC.
In developing his own business he has taken opportunities for Continuing Professional Development to keep abreast of technical and legislative change in the Construction Industry. This led to Quercus Ltd becoming an approved body under the RIAS-regs scheme and he is a Certifier thereby for section 6 (Energy) of the building regulations.
Keen to promote other bodies with similar interests membership is maintained with AECB, RIAS, RIDBA, RS and SEDA whilst timber is often sought from the ASHS.
The team Quercus has been privileged to work with some very great and skilled people over the years. We either employ, engage on project-specific freelance contracts or sub contract to firms in the building trade. Under our project management the client gets a seamless service knitting all the various strands together.